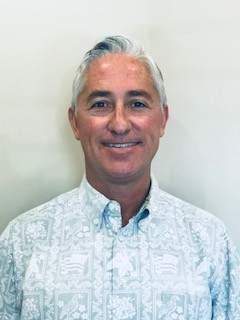 A native of neighboring Huntington Beach, Dr. Lopez received his B.A. from UC Irvine. He then graduated with honors from University of California, San Francisco (UCSF) Dental School. Dr. Lopez spent an additional two years at UCLA to obtain his Pediatric Certificate, where he was also named Chief Resident.
Dr. Lopez has the distinction of being a "Diplomate of the American Board of Pediatric Dentistry", which means that he is a Board Certified Pediatric Dentist.
The mission of the American Board of Pediatric Dentistry is to verify to the public and health professions that a pediatric dentist has successfully completed both an advanced educational program as well as a voluntary examination process designed to validate the knowledge, application and performance of competent care in pediatric dentistry.
The American Board of Pediatric Dentistry is the only certifying Board recognized by the American Dental Association for the specialty of Pediatric Dentistry.
From 2007 through 2012 Dr. Lopez has been named one of Orange County's Top Dentists (as seen in Coast Magazine). General dentists and dental specialists in this survey were selected by their peers based upon years of experience, continuing education, manner with patients and physical results.
Dr. Lopez stays involved in the dental community with memberships in the American Dental Association, California Dental Association, American Academy of Pediatric Dentistry, California Society of Pediatric Dentistry and the Orange County Dental Society.
Some Character Building Activities/Jobs Along the Way! (So our younger patients know that a Pediatric Dentist doesn't just go to school and then directly into practice.)
Junior Lifeguards, ages 11-13
Fry Cook, Huntington State Beach concession stand, age 16
Pantry Cook, Bennigans in Westminster, age 17
Waiter, Marriott Suites in Costa Mesa, during college
Dr. Lopez and his wife, Jane, are the proud parents of 4 children; Jordan, Jake, Chloe and Grace. When he's away from the office, he enjoys spending time with his family, snowboarding (with wrist guards!), barbecuing, playing soccer, and watching anything on the Fox soccer channel!